Below are opportunities and contracts that I have received to deliver work for individuals businesses. Highlighting my external involvement other than working on university projects and working on establishing my name in the industry.
---
October 5th, 2018
Znotes – A past papers website with revision notes for A-Level students & GCSE's.
Live website: https://znotes.org/
Znotes was a project I worked on for sometime during summer and then overlapped the beginning of 2nd-year Interaction Design. 
The Founder of Znotes and the Story
What the website is about & the purpose
A website heavily dedicated and focused on educating students who are performing their A-levels and GCSEs. There are revision notes for almost every subject along with A-levels. Students can access these as PDF files via the web and download the notes for the subject that will help them study to perform well in their exams. Before this redesign and redevelopment, they were using WordPress and the design of the website was rather atrocious and uncompelling for a growing organization.
The website has more than 18 million hits and there is a great number of visitors using the website on a daily basis. Znotes has also connections and a sponsor in Cambridge, which shows how much success there is.
My Role
I was hired for roughly 100+ hours of work, over a period of 2 months. I designed and developed the website (Frontend). Over that period of 2 months, it was challenging and it required a lot of commitment, which was slightly abnormal because the amount of commitment I put towards this project was more than any other project I have worked on. Many design decisions about how the website should look took place, such as the following:
What colors to use, the answer this to was the branding and the design of the logo.
How should the website be structured, this was based on experimentation and discussion with the Founder.
Where to put and place graphical elements
What font-size to use and the actual font
and many other decisions that I would never finish highlighting as this goes
Tools used
JetBrains – PHP Storm: This is software like Visual Studio code and other choices for code writing. I found it to be more efficient and helping when I write code because it sometimes even corrects me and tells me that I have not written a line of code the best way, particularly HTML & CSS.
Adobe XD: This is to make some of the design decisions by experimenting with vector and graphical assets. Including choice of colors, and XD is quite fast for this as the interface isn't heavily reliant on computer processing power.
Adobe Illustrator: This has been used for some of the vector work I have done, a prime example of this is the image below:
Being used here: https://znotes.org/donate
Challenges Faced
I struggled with coding some parts of the website, however with research and utilizing 1 or 2 sources from CodePen, these challenges have been overcome. An example of this is the subject switcher, which is the image below:
Layout, there were times where I had to decide whether I should use CSS Grids or Flexbox. There is no particularly smart choice or decision to make here, my decision was based on personal preference and I thought I was more experienced with. Some parts of the website I used Flexbox because the layout wanted was easily possible and responsive. An example of this is the team's page which has been done with Flexbox only. https://znotes.org/team
Both Flexbox and CSS grids are powerful and you can achieve many different layouts and structures with them regardless of which you choose, it simply again highly depends on what you feel more experienced with and the design itself.
Time management, this was another challenge that I encountered. I overcome this by working longer hours, in other words, I didn't make a timetable or schedule but rather compress everything in my mind, which is not the best approach but it did work for this context.
Video showing the website being responsive:
Overall
This was a great project on and the challenges I have faced have helped grow a lot as a Developer. I say, Developer because most of the work that I have done and the hours spent were all coding. I wasn't paid enough, but that is because I gave a discount, and the Founder is a friend of mine since primary school. However, I realized I should have not given a discount from the first place because business is business and I don't believe just because someone is your friend you should give them a discount. I also worked 100+ hours which I was not fairly compensated for.
But I also have benefited from this as a portfolio piece and the website that I made is actually being used by thousands and thousands of people, which makes me feel good about myself and boosts my confidence in this field.
October NA,  2018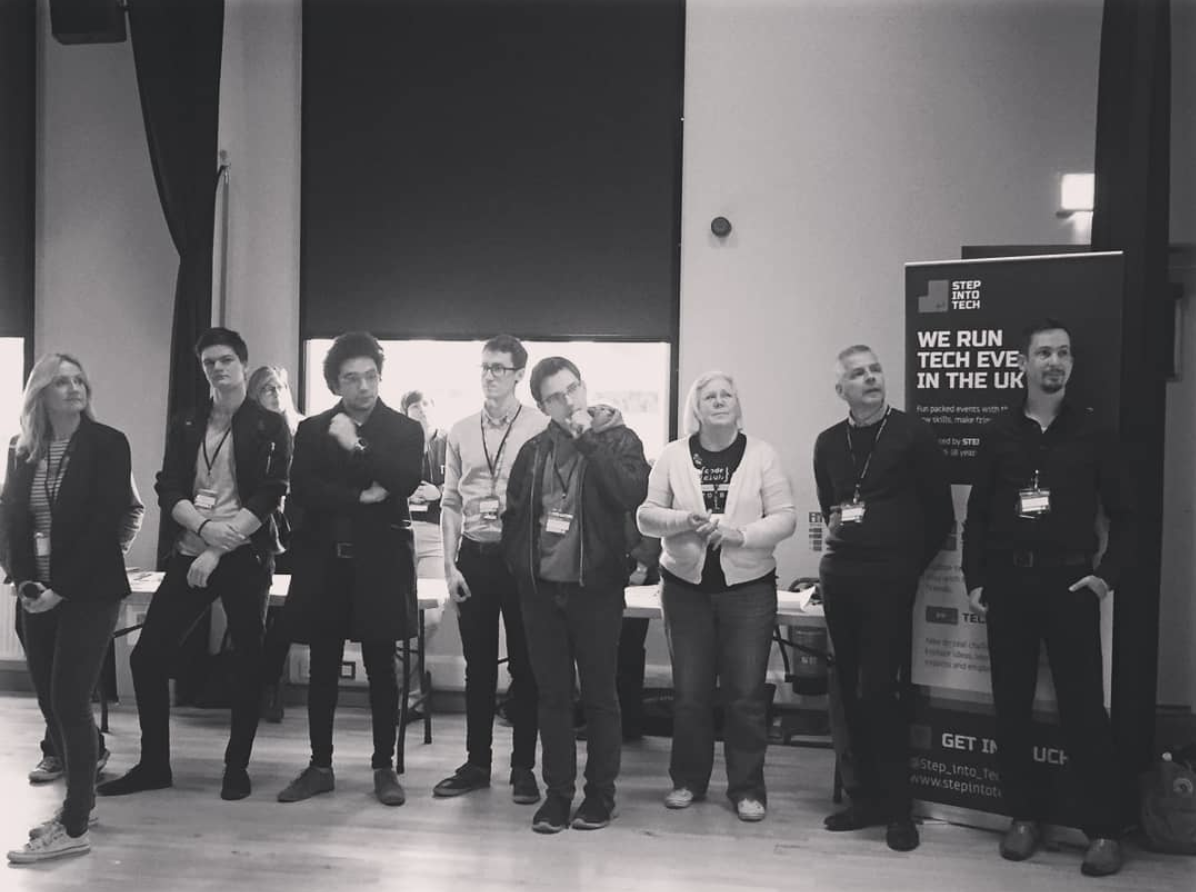 Techathon – Develop Norwich run a technology club for children aged 8-18 every other weekend called 'Step Into Tech' which consists of a series of workshops delivered by local professionals and the opportunity to allow students to work on personal projects.
This experience was Volunteer and was delightful and very appealing to me as a Designer. It was a 2-day experience where I had the chance to mentor kids and young aspiring individuals on how to use design software for the 2-day projects they worked on. Groups/teams that needed to use Adobe XD or prototyping software were directed to me. I taught several individuals/teams on how to use Adobe XD to create app/website designs and how to use the prototyping features for nice and simple demonstrations of their products.
Unfortunately,  I could only attend for one day due to being ill, therefore making me miss the 2nd and last day. But overall the learning experience was significant and it allowed me to put my skills and knowledge to use, and share it with young aspiring kids and children. Including young adults aged between 13-16.
It was also great to meet individuals such as Paul who works for Microsoft and Claire, his wife, who runs Techathon. I do also have to say it was the first time for me to perform such a volunteer experience activity because previously I never had the opportunities back in my country or home to do so, meaning the previous years.
November 5th, 2018
Camilk – a website that sells camel milk. Being approached by the Director, I was asked to develop the Frontend of their website design. The director is a friend of my brother who has referred him to me.
Live link of the work done: https://www.aashhab.design/camelmilk/
What the website is about & the purpose
Camilk is an upcoming company that sells camel milk, premium camel milk with well-designed packaging which gives it that sense of premiums.
My Role
I was given an Adobe Illustrator file which contained the website design that the director had asked someone to design the website. This was a small project, about 20-30 hours of work and my job was to simply code the design and make it functional and usable, including responsive (Frontend).
Tools used
JetBrains – PHP Storm: This is software like Visual Studio code and other choices for code writing. I found it to be more efficient and helping when I write code because it sometimes even corrects me and tells me that I have not written a line of code the best way, particularly HTML & CSS.
Challenges Faced
There were no challenges, except the header where I had a small problem of making responsive, what happened is I used CSS Grids to code the header, however, when I opened the website in a Safari browser the layout looked disoriented and the elements were badly out of position, so what was the solution? I have done some research but I still could not identify why it wasn't working as intended like other browsers, so I simply re-coded the header using Flexbox and that solved the problem quickly and easily.
Video showing the website being responsive:
Overall
I enjoyed writing the code for the design given to me and the website looks great. It works as expected on all devices and there are no problems based on the testing I have done. The website has been tested on multiple devices that I own such as Samsung S8, an iPad pro 12.9 Inch, and a 24inch monitor with 1920px+ res. This also includes various testing tools offered by Google Chrome. Even though this was quite a small project, it was still helping me gain more experience directly related to my field.
January 10th, 2019
Stardust –The Stardust Platform is a Blockchain SaaS (BaaS) where game publishers can easily create and implement ERC-721 assets into their games without having to worry about scalable blockchain infrastructure or writing code.
There is no live link for this project as this was purely based on Design using Adobe XD and no development.
My Role
I was hired to design about 5 pages of the upcoming exchange platform for Stardust. I've been working closely with Stardust as a part-time designer/freelancer. I've designed their logo and some other parts of the branding, including an illustration presented here at https://stardust.cards/
They have been running for several months now as the CEO is trying to obtain an investment by performing a presentation and showcasing the company to investors in the USA.
The image below is a representation of the people I am working with and are part of the Stardust team.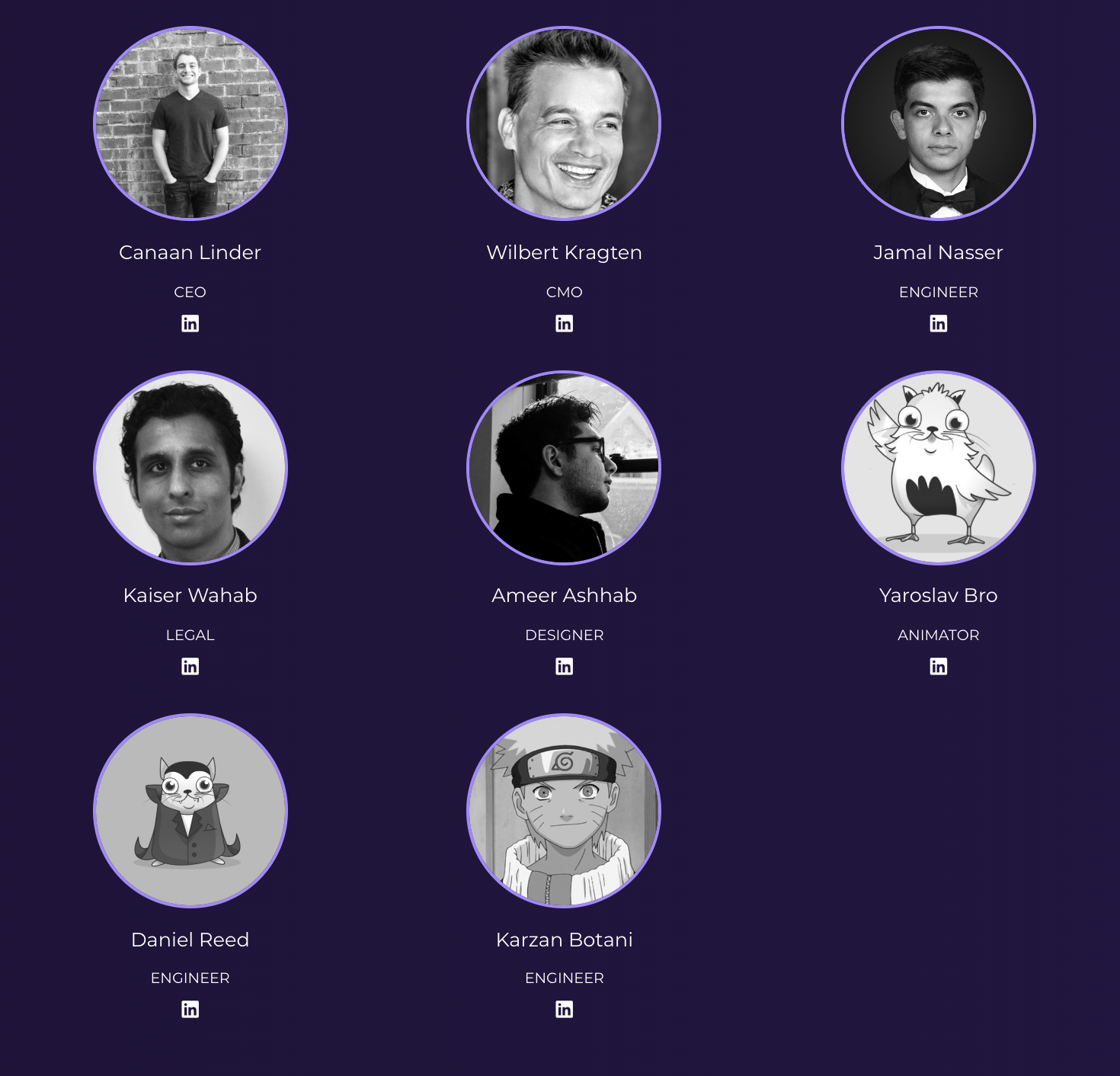 Tools used
Adobe XD for all the pages designed – all the vector work has also been done in Adobe XD.
Challenges Faced
I would not classify the difficulties I had as challenges, but more like obstacles, and I say this because the problems I had while designing were minor and I've managed to come up with solutions within minutes from the problems arising.
Layout design difficulties, I found myself to move elements from one position to another, in other words, nitpicking to ensure a high-quality outcome. This means I moved texts, changed colors, repositioned elements many times, and so on to manage to produce a solid outcome that my client was happy with.
Nothing frustrates me more than seeing online digital products and dashboards with the same design and approach. Something different needs to be done to make Stardust special. I have always believed in coming up with different approaches to websites & applications. Yes, it is risky to do something that has not been heavily researched, but that's part of the process in regards to coming up with new ways to do things. Otherwise, if you do the same as everyone else, then how do you expect to stand out and be any different? I don't think enough businesses and companies understand this.
This is why I have designed the pages as shown in the image above that way. I want to make Stardust a unique blockchain product unlike its competitors and I hope to see Stardust succeed and become a big company as if that happens, the CEO will hire me full-time as that what he has told me.
Conclusion
Freelancing has had a significant impact on my life ever since I have done my very graphic or design related job 4 years ago. In many ways, it has helped me improve my knowledge, experience, and skill throughout my professional practice and personal development. This is something that I will continue doing as I do enjoy freelancing, other than the self-development that it does to me, the monetary gains help me live a stable life to a certain degree.
The jobs I do are also very relevant to my field and degree, therefore the pieces and the work I do can serve as portfolio work along with the work I do for university and my course. If I manage to gain more part-time freelance positions for a company or so, I could highlight these positions on my LinkedIn profile as I already have for Stardust shown here: https://www.linkedin.com/in/ameer-ashhab-a2a15a158/
This post will be updated as time goes by.